Our Clients Are Our Family
At Sierens Financial Group, we treat our clients as an extension of our family as we help them take action toward their financial future.
Meet Our Founder
---
Scott Sierens founded Sierens Financial Group to help others achieve financially
secure retirements.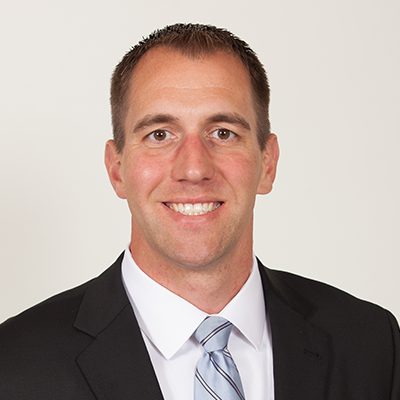 Scott Sierens President and Financial Advisor
Scott Sierens proudly serves retirees, pre-retirees, independent contractors and their families. Scott's goal is to positively impact clients' lives by helping provide them with the clarity and plan they need to make confident and logical financial decisions.
Growing up in a small farming town, Scott learned the importance of a strong work ethic, responsibility and service. His parents' emphasis on saving also taught him, at an early age, the benefits of setting aside money for the future. These aspects of Scott's childhood played a key role in developing his tireless dedication to personal service and community — the two cornerstones of the next phase of his life.
Scott attended the University of Illinois at Urbana-Champaign, where he earned a Bachelor of Science in civil engineering and subsequently worked 14 years in project management. He enjoyed the planning, overseeing successful multimillion-dollar projects and helping businesses achieve their goals. Soon, though, he missed the small-town feeling of providing a "personal touch" to individuals, rather than big businesses.
Remembering his parents' lessons about financial responsibility and utilizing his strengths in planning, Scott entered the financial services industry as an independent financial planner. Scott was drawn to the industry to help families develop a long-term strategy for confident financial futures. He pulls from his family's values and small-town roots to remain committed to working with his clients' best interest in mind and treating all clients as an extension of his own family.
Taking a comprehensive approach is imperative in building a financial plan, and Scott is both an Investment Adviser Representative and a licensed life and health insurance agent. When developing a financial strategy, Scott takes the time to understand his clients' goals and utilizes his extensive knowledge to provide income planning, investment management, long-term care planning, tax strategies and legacy planning.  Most importantly, he helps clients put their plan into action to assist in achieving their retirement goals, lifestyle and desired legacy.
Currently, Scott resides in Lake in the Hills, Illinois, where he is active in the Big Brother/Little Brother program. He also volunteers with Rock Steady Boxing, an exercise class for individuals with Parkinson's disease. Scott enjoys spending his free time with family and friends, completing home renovation projects, attending concerts, and playing softball, basketball and golf.
Ready to Take The Next Step?
START HERE to learn more about our services, how our Retirement 360 Blueprint Process works, where to sign-up for our newsletter and other FAQs.
Or, skip the nitty gritty and let's talk!